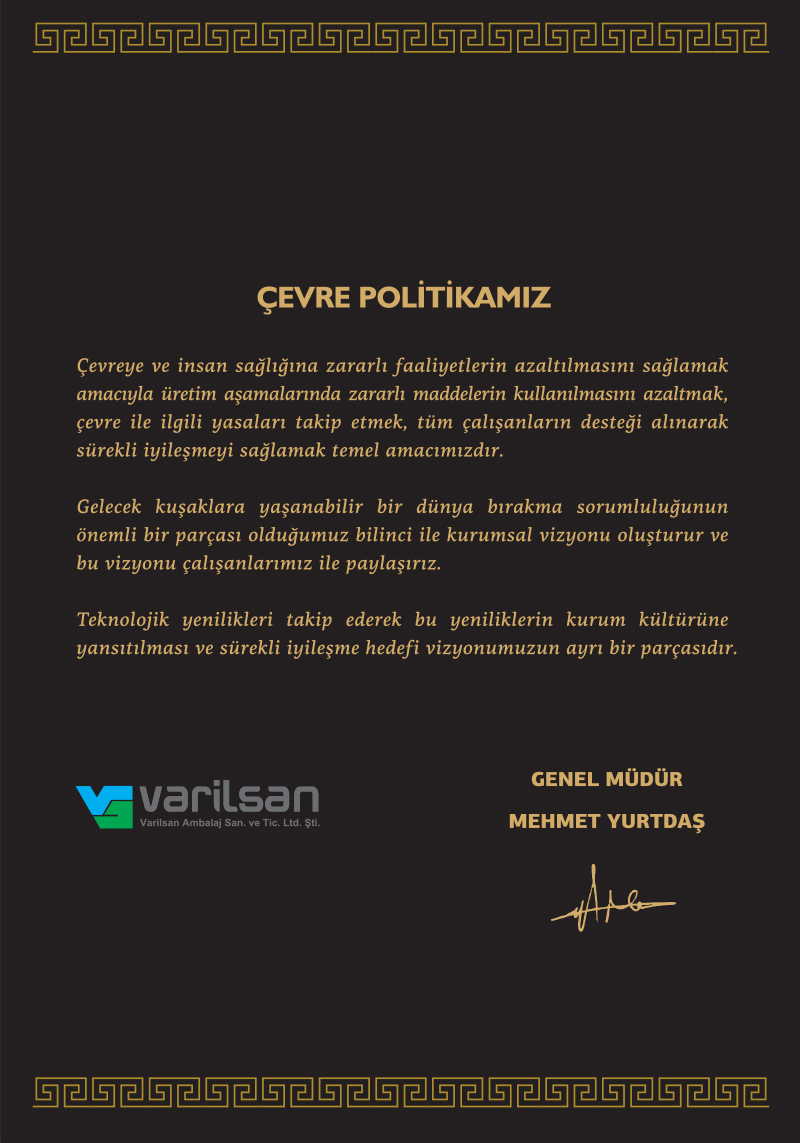 The foundation aim is providing the continuous improvement and decreasing the usage of detrimental substances in production stages with the purpose of supplying being reduced the destructive activities to the human health and environment.
Varilsan Packaging creates a vision with a sense of responsibility which is called as supplyingblivable globe to posterities and we share this vision with our employees.
Keeping up with technologicalinnovations, being reflected these innovations to our corporate cultere and the aim of continuous improvement is the part of our vision.